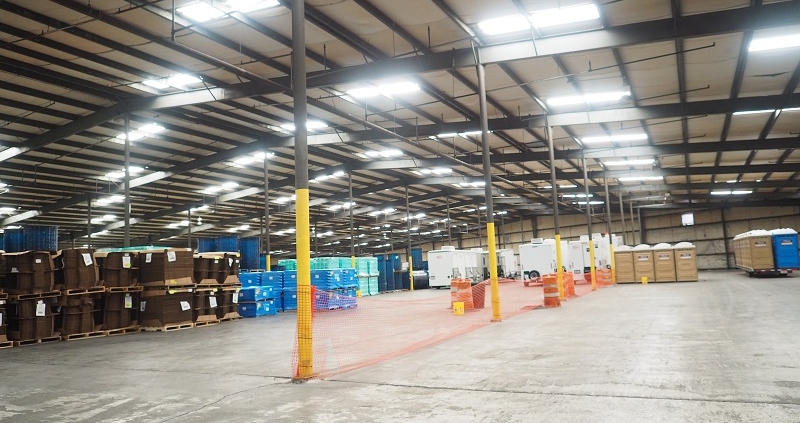 Warehouse Storage Near Shively, Kentucky
JP Property Management provides warehouse storage space for rent near Shively, Kentucky. Locally owned and operated, JP Property Management is of industrial grade and regularly maintained to meet industry standards.
If you are looking for warehouse storage in or near the city of Shively, JP Property Management is a great option. Situated in the South West region of Jefferson County, Kentucky, Shively's population is estimated to be over 15,000 residents.
6 Benefits of Storing Inventory with JP Property Management in Shively, Kentucky
Decades of experience in managing the logistical needs of commercial businesses in the Shively Kentucky area has made JP Property Management a leader in the warehouse industry. From inventory management, warehouse surface storage and expedited freight services, to transportation and shunting, no service need is too small or large. For an affordable and tailor made solution to storage and logistical support, call JP Property Management at 502-550-7126.
A customizable approach to warehouse storage.

Our surface storage can accommodate goods big and small. We understand the ebb and flow of business and offer both short and long-term storage options to meet the demands of every business model.

Safety and Security:

Our warehouse space features thousands of dry square feet of storage. To ensure the safety and security of your business's goods and products, our warehouse is always well-lit, locked and gated.

Accessibility:

We offer our clients 24/7 access so their products are always available for a physical inventory. With several bay doors and loading docks, loading and transporting is made easier with our shunting services.

Inventory Management:

In addition to warehouse space, JP Property Management also specializes in inventory management. Our services offer a more cost effective chain of supply and can ensure both quality and quantity control.

Distribution:

JP Property Management even has the capability to deliver products in a time-sensitive manner that suits many e-commerce businesses. Our expedited freight services provide regular updates and guarantee on time deliveries.

Additional Services:

Dedicated to offering solutions that suit your business's needs, JP Property Management provides storage containers and trailers for rent as well as dumpsters, portable offices and restrooms. As one of the area's largest full-service leasing company, Moon Leasing and Warehouse can fully outfit your business.
To reserve warehouse space with JP Property Management in Shively, Kentucky, request a free quote online or call 502-550-7126 for more information. We would love to show you around our modern warehousing facility. We're also happy to give you detailed pricing and can answer any questions you might have.